Acronis Disk Director 11 Advanced Workstation

Maximize the performance of your workstations with this powerful partition and hard disk drive management utility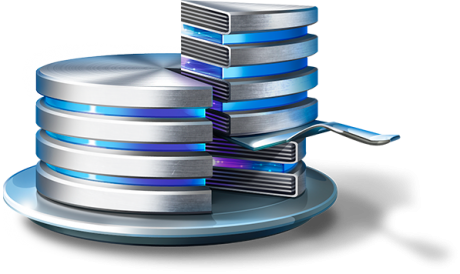 Sorry, this product is no longer available, please contact us for a replacement.
Overview:
Most Complete Disk Management Toolbox
Create, convert, copy, move and delete volumes
Resize, split, and merge volumes without losing your data
Format and label volumes, specify i-node density, change file systems or clusters size
Assign volume letters, set active volumes and hide/unhide volumes
Add or break mirrored volumes or span volume across multiple physical disks
Create and repair RAID-5 volumes
Convert between basic/dynamic and MBR/GPT disks
Initialize newly added hard disks and import foreign disks
Change disk status between online to offline
Clone disks
Bootable Media
Create bootable media based both on WinPE and Linux to start your machine from a CD/DVD or USB stick and use Acronis Disk Director on bare metal or outside of an operating system. This allows partitioning your machine before OS is installed, ensures that OS and applications do not interfere with disk management operations and enable advanced troubleshooting and recovery if the operating system fail to start.
Centralized Remote Management
The centralized management console allows manage disks and volumes on all servers and PCs in your environment remotely from a central location. The unique approach of virtual operations execution allows to check the end result and easily undo change before they are committed, and sophisticated command line interface enabled integration and automation.
Supported File Systems and Disk Types
Basic and Dynamic (LDM) disks
MBR and GPT disks
FAT16, FAT32, NTFS, Ext2, Ext3 and ReiserFS3 file systems. Plus sector-by-sector mode for copying and moving partitions of any other type
Screenshots
Features:
Disk Partitioning
Reorganize your disk drive for better data protection and disk space use.
Resize, move, copy, split, and merge partitions without data loss.
Disk Editing
Edit disk drive contents on a low level to recover the information that was deleted by accident or lost due to different soft- and hardware failures or virus attack.
Pre-built Acronis Disk Director allows you to back up and restore critical hard drive sectors, edit contents of hard disk sectors, representing them in the most convenient way.
Disk Partition Recovery
Acronis Recovery Expert, included with Acronis Disk Director, protects your data, allowing you to recover lost or deleted disk partitions.
Be fully armed and ready for any personal, hard- or software failure, virus attack or hacker's intrusive destruction.
Disk Cloning
Replace your old disk drive with the new one without reinstalling operating system and applications.
Acronis Disk Director transfers all of the source disk data to a target disk. The source disk volumes can be cloned to the target disk "as is", or resized automatically according to the new disk size.
Requirements:
Supported operating systems
Acronis Disk Director 11 Advanced supports the following operating systems:
Windows XP Professional (32/64 bit)
Windows Vista Business (32/64 bit)
Windows Vista Enterprise (32/64 bit)
Windows Vista Ultimate (32/64 bit)
Windows 7 Professional (32/64 bit)
Windows 7 Enterprise (32/64 bit)
Windows 7 Ultimate (32/64 bit)
*Windows Server 2003 (32/64 bit)
*Windows Server 2008 (32/64 bit)
*Windows Server 2008 R2
*Windows SBS 2003
*Windows SBS 2008
*These OS are supported in Acronis Disk Director 11 Advanced Server.
Supported file systems
Acronis Disk Director supports the following file systems for performing operations:
FAT16
FAT32
NTFS
Ext2
Ext3
Reiser3
Linux SWAP
The operations resulting in a change of volume size—that is: Create (p. 34), Resize (p. 36), Copy (p.37), Move (p. 38), Merge (p. 39), Split (p. 41)—are not available for the XFS, Reiser4, HPFS and JFS file systems.
Supported media
Hard disk drives (HDD) and solid-state drives (SSD)
Support for IDE, SCSI and SATA interfaces
CD-R/RW, DVD-R/RW, DVD+R (including double-layer DVD+R), DVD+RW, DVD-RAM, BD-R, BD-RE for bootable media creation*
USB 1.1 / 2.0 / 3.0, FireWire (IEEE-1394) hard disk drives
PC card storage devices
* Burned rewritable discs cannot be read in Linux without a kernel patch.
This product is available as instant electronic delivery upon purchase.
Acronis Advantage Premier - Offers 24 x 7 support services available via phone, chat, and email. Acronis Advantage Premier customers receive priority support in the event of a business-critical system error (severity A), customers will receive the initial response within one hour. The first year of service is included with the Acronis line of corporate products.
Sorry, this product is no longer available, please contact us for a replacement.