Acronis Disk Director for Workstation

The most feature-rich toolkit to manage your data and hard drives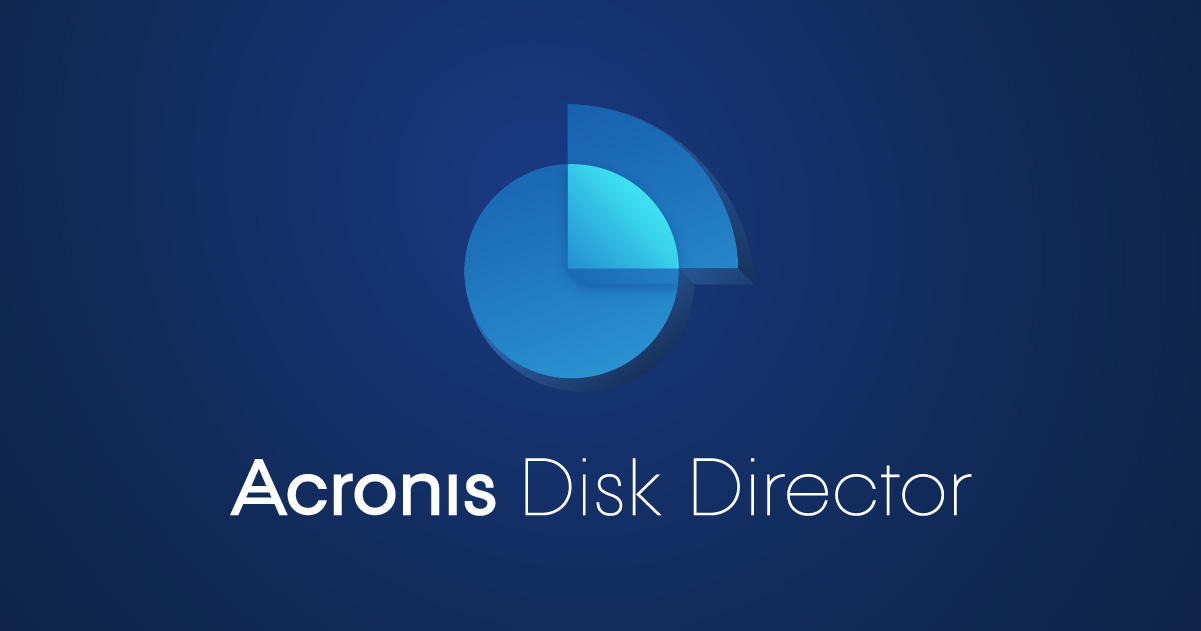 Acronis Disk Director 12.5 Workstation 1 PC incl. AAP ESD
#D1WYLPZZS11
Our Price: $79.99
Disk cloning
Easily migrate your data, operating system and applications from an old disk to a new replacement disk.
Volume recovery
Quickly recover lost or deleted data partitions, even in cases when your operating system fails to boot.
Partition management
Safely create, customize, and organize partitions and your hard drive's structure without losing data.
Click here to jump to more pricing!
Overview:
Acronis Disk Director Business
Acronis Disk Director 12.5 Business provides all the necessary tools to better optimize, protect and manage your hard drives and data. Easily create hard disk partitions, resize, move or merge partitions, without risk of data loss.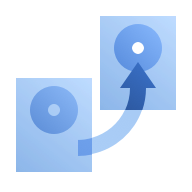 Disk Cloning
Replace your old disk drive without having to reinstall and reconfigure the operating system, applications, and peripheral preferences. Easily create an exact replica of a source-disk data onto a target disk. This operation is available for basic MBR disks.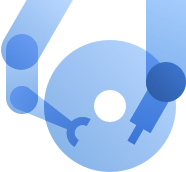 Disk Editing
Edit your disk drive content on a low level to recover missing information – whether it was accidentally deleted, lost via software or hardware failure, or destroyed by malware. Back up and restore critical hard drive sectors, edit, and organize the contents of hard disk sectors - all with one solution.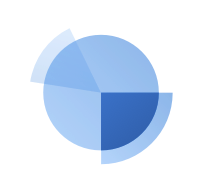 Partition Management
Mapping hard drives and creating partitions are made easy, allowing you to do more in less time. Format, label and make your partitions active in one easy step reducing time spent and risk of errors and data loss.
---
What's New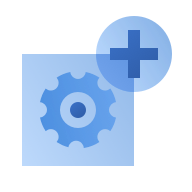 Extended hardware support
Control systems even when they are built on the newest hardware. Acronis Disk Director 12.5 features native compatibility with more modern hardware thanks to an updated Linux kernel version in its bootable media.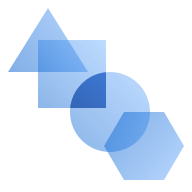 Supports Windows Server 2016 and 4K native hard drives
Manage any disk-related issue with even greater ease. The new version of Acronis Disk Director supports all of the latest operating systems, advanced drives, and modern environments you rely on every day.
---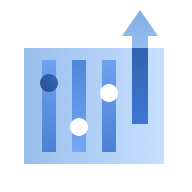 Most Complete Disk Management Toolbox
Create, convert, copy, move and delete volumes
Resize, split, and merge volumes without losing your data
Format and label volumes, specify i-node density, change file systems or clusters size
Assign volume letters, set active volumes and hide/unhide volumes
Create and repair RAID-5 volumes
Convert between basic/dynamic and MBR/GPT disks
Initialize newly added hard disks and import foreign disks
Change disk status between online to offline
Add or break mirrored volumes or span volume across multiple physical disks
---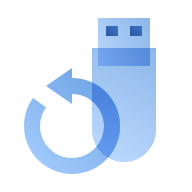 Bootable Media
Create bootable media based both on WinPE and Linux to start your machine from a CD/DVD or USB stick and use Acronis Disk Director on bare metal or outside of an operating system. This allows partitioning your machine before OS is installed, ensures that OS and applications do not interfere with disk management operations and enable advanced troubleshooting and recovery if the operating system fail to start.
---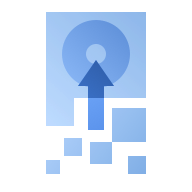 Disk Partition Recovery
Defend your data by protecting it against hardware or software failures, virus attacks, or destruction by intrusive hackers. Every copy of Acronis Disk Director 12.5 comes with Acronis Recovery Expert built-in, so you can easily recover lost or deleted disk partitions.
Features:
Feature
Description
Windows Server 2016
Acronis Disk Director has beed updated to support Windows Server 2016, extending the ability to manage disk-related on the newest servers.
UEFI Support
Besides supporting BIOS-based computers, Acronis Disk Director 12.5 also supports the latest systems that utilize UEFI.
Manage all your disks and volumes with extreme flexibility
Carry out a vast array of disk and volume management operations:
• Resize, move, copy, split and merge volumes without data loss or destruction
• Format and label volumes, assign volume letters, and set volumes active
Dynamic Disk support
Dynamic Disks provide greater functionality - volumes can be spread over several disks
GPT disk support
Use Acronis Disk Director 12.5 with GPT disks to create volumes over 2TB and get additional disk reliability against possible data damage
Add, remove, or break mirrored volumes
Make your basic or simple volume fault-tolerant in just one action by adding a mirror. If you need extra unallocated space on a disk containing one of the mirrors, remove a mirror
Span volume across multiple physical disks
Optimize your system by combining free space on different hard disk drives and get larger volumes
Ease-of-Use
User friendly interface and wizards guide you in order to get the most out of your system
Convert basic disks to Dynamic Disks seamlessly and vice versa
Convert the existing basic disks to Dynamic Disks to achieve additional disk reliability for data storage
Convert MBR disks to GPT and vice versa
Why would you need to convert an MBR disk to a GPT basic disk?
• If you need to make a volume whose size is over 2 TB
• If you need more than four primary volumes on one disk
Boot from CD/DVD or USB stick
Boot from a CD or USB stick and manage all your volumes if OS fails to boot.
Clone Disks to a replacement HDD
The Disk Cloning wizard lets you replace the old basic MBR disk with a new one without reinstalling operating systems and applications
Recover lost or deleted partitions
Acronis Recovery Expert helps you to recover accidentally lost or deleted volumes on basic MBR disks
Requirements:
Supported operating systems (Workstations)
Windows 10 – Home, Pro, Education, Enterprise, and IoT Enterprise editions
Windows 8/8.1 – all editions (x86, x64), except for the Windows RT editions
Windows 7 – all editions
Windows Vista – all editions
Windows XP Professional SP3 (x86, x64)
---
Supported operating systems (Servers)
Windows Server 2003 SP1/2003 R2 and later – Standard and Enterprise editions (x86, x64)
Windows Server 2008 – Standard, Enterprise, Datacenter, and Web editions (x86, x64)
Windows Small Business Server 2008
Windows Server 2008 R2 – Standard, Enterprise, Datacenter, Foundation, and Web editions
Windows MultiPoint Server 2010/2011/2012
Windows Small Business Server 2011 – all editions
Windows Server 2012/2012 R2 – all editions
Windows Storage Server 2003/2008/2008 R2/2012/2012 R2/2016
Windows Server 2016 – all installation options, except for Nano Server
---
Supported file systems
FAT16
FAT32
NTFS
Ext2
Ext3
Reiser3
Linux SWAP
A sector-by-sector mode is available for copying and moving partitions of any other type
---
Supported media
Hard disk drives (HDD) and solid-state drives (SSD)
Support for IDE, SCSI and SATA interfaces
Basic and Dynamic (LDM) disks
MBR and GPT disks
CD-R/RW, DVD-R/RW, DVD+R (including double-layer DVD+R), DVD+RW, DVD-RAM, BD-R, BD-RE for bootable media creation*
USB 1.1 / 2.0 / 3.0, FireWire (IEEE-1394) hard disk drives
PC card storage devices
* Burned rewritable discs cannot be read in Linux without a kernel patch.
This product is available as instant electronic delivery upon purchase.
Acronis Advantage Premier - Offers 24 x 7 support services available via phone, chat, and email. Acronis Advantage Premier customers receive priority support in the event of a business-critical system error (severity A), customers will receive the initial response within one hour. The first year of service is included with the Acronis line of corporate products.
Acronis Products
Acronis Disk Director for Workstation
Acronis Disk Director 12.5 Workstation 1 PC incl. AAP ESD
#D1WYLPZZS11
Our Price: $79.99
Acronis Disk Director 12.5 Workstation 1 PC - Maintenance AAP ESD
#D1WXMPZZS11
Our Price: $14.42
Acronis Disk Director 12.5 Workstation 1 PC - Renewal AAP ESD
#D1WXRPZZS11
Our Price: $14.42
Acronis Disk Director 12.5 Workstation 1 PC - Version Upgrade incl. AAP ESD
#D1WYUPZZS11
Our Price: $53.76
Acronis Disk Director 12.5 Workstation 1 PC - Competitive Upgrade incl. AAP ESD
#D1WYSPZZS11
Our Price: $53.76