Acronis ExtremeZ-IP

Solves network performance degradation, file corruption, and other incompatibilities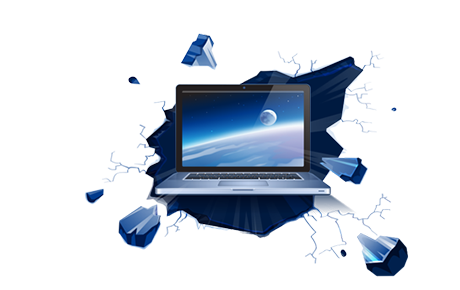 Acronis Products
Acronis ExtremeZ-IP
Acronis ExtremeZ-IP 8 10-Client Server - Includes 1 Year of Support
#EZSHLBENS11
Our Price: $1,635.00
Acronis ExtremeZ-IP 8 25-Client Server - Includes 1 Year of Support
#EZSHLCENS11
Our Price: $2,395.00
Acronis ExtremeZ-IP 8 50-Client Server - Includes 1 Year of Support
#EZSHLDENS11
Our Price: $3,595.00
Acronis ExtremeZ-IP 8 100-Client Server - Includes 1 Year of Support
#EZSHLEENS11
Our Price: $5,395.00
Acronis ExtremeZ-IP 8 Unlimited-Client Server - Includes 1 Year of Support
#EZSHLZENS11
Our Price: $14,995.00
Click here to jump to more pricing!
Overview:
ExtremeZ-IP is the only enterprise - class software that solves network performance degradation, file corruption, and other incompatibility-related issues caused by the different communication protocols used when accessing Windows file, print, and NAS servers from a Mac. By resolving these incompatibilities, ExtremeZ-IP seamlessly integrates Macs in a Windows based enterprise infrastructure.
With the continued proliferation of Macs into the enterprise, IT departments are continually challenged with delivering a seamless experience to their users. ExtremeZ-IP is a must for any organization that wants to seamlessly integrate Macs into their Windows and/or NAS IT Infrastructure.
ExtremeZ-IP can help any organization that is challenged with any of the following issues:
Performance issues especially in the transfer of large files.
Mac users struggling with file corruption, file permissions, application incompatibilities and files disappearing.
Mac users wanting the same access to file and print resources as PC users.
Mac users who want to maintain the integrity of their Mac experience in Windows environments, such as Time Machine backup and Network Spotlight full content search.
Organizations experiencing high levels of help desk calls because of the above.
Compatibility:
Proven & Supported
Remains the solution of choice for thousands of production workflows regardless of the number of Mac computers connected to the server. ExtremeZ-IP is the only Windows AFP server product being actively maintained and supported since 1999.
Network Reshare
Traditionally, ExtremeZ-IP has been able to share files that reside directly on the server ExtremeZ-IP is installed on, as well as on any storage that is directly attached to that server. New Network Reshare allows an ExtremeZ-IP server to make files available that reside on other Windows servers or NAS devices that support the standard Windows file sharing (SMB/CIFS) protocol. This capability allows a customer to deploy one ExtremeZ-IP server that can provide AFP access files on other Windows servers and NAS devices.
Full Support for the Apple Filing Protocol (AFP)
Designed for the Macintosh, AFP is the recommended file sharing protocol for Mac devices and has been enhanced with each release of Mac OS X. ExtremeZ-IP remains the only Windows server to be fully compatible with the Mac OS X AFP protocol, and includes support for:
Long File Names - allows Mac OS X clients to create files and folders that have names longer than 31 characters.
Large Files > 2GB - allows Mac OS X clients to access, create, and copy files on the server that are larger than 2GB.
Windows Shortcuts - ensures workflows and links set up for Windows clients can be accessed by Mac users.
Time Machine software - fully supports self-service backup and restore by Mac clients, including per-user backup quota management (10.5 or later only).
International Language/Unicode - fully supports the Unicode (and Kanji) capabilities of Mac OS X.
Manipulation of Windows Access Control Lists (ACLS).
Mac OS X Extended Attributes.
Integrates with Active Directory
Simplifies server administration by allowing Mac clients to be authenticated directly against Active Directory on logon. ExtremeZ-IP enforces the Windows file permissions configured on your file server for all Mac clients - you get exactly what you intended. File permissions can be set directly using standard Windows administrator tools.
Encrypted Logins & Long Passwords - Supports both long and encrypted passwords via the DHX/DHX2 UAM (user authentication module) built into Mac OS 9 and Mac OS X.
Password expiration notification.
Home Directory Support, including Accessed Based Enumerations (ABEs) - Simplifies the configuration of home directories, saving users from having to search through thousands of folders.
Support for Disk Quotas.
Kerberos / Single Sign-on (SSO) - supports Enterprise-class single sign-on authentication of Mac clients against Active Directory using Kerberos.
File Name Policy Enforcement
ExtremeZ-IP gives administrators the flexibility to define and enforce file naming policies on their server. Policy enforcement keeps files that break naming policies out of important workflows, delivers improved compatibility between Mac, Windows and other platforms without Administrator intervention, and results in better utilization of disk space by keeping files off the server that don't belong there.
No Client Software is Required
ExtremeZ-IP's core file server functionality leverages the AppleShare client built into every Mac.
Reconnect Seamlessly
Supports the innovative "reconnect" facilities of the AFP protocol, which allows a Mac that loses connectivity to the server to seamlessly re-establish connectivity, authentication, and all of its open files without data loss. ExtremeZ-IP is the only AFP server besides Apple's XServe that supports this technology.
Support for Microsoft DFS Namespaces and Home Directories
ExtremeZ-IP's DFSConnect is the only solution for providing Mac computers with access to DFS resources over the AFP file sharing protocol.
* DFS-based home directories are not yet supported for Mac OS X 10.7 Lion clients. Support for DFS-based home directories will require a follow-up release of ExtremeZ-IP and/or Mac OS 10.7.
Supports Apple's Innovative Network Spotlight feature
Full content searching is accomplished in ExtremeZ-IP by bringing the best of both worlds together for the user Network Spotlight on the Mac, and Windows Search* on the server. Mac users connected to an ExtremeZ-IP file server can type a phrase and immediately get back a list of all the files on the server that contain that phrase.
Only Windows Server solution on the market that allows full content searching from the Mac client to a Windows-based file share.
Allows users to find the files they need without wasting time browsing through 100s or 1,000s of files.
Leverages enterprise-class security of Windows Search.
* Windows Cluster does not support Windows Search.
* Requires activation of Microsoft Windows Search on the file server; please contact Acronis if you want to index more than 1,000,000 files on a server.
Supports Windows Server 2008
The only AFP server to support Windows Server 2008, providing the most compatible file and print sharing experience for Mac clients on Microsoft's groundbreaking new operating system platform.
Provides the best in class file sharing for Mac computers.
Delivers AppleTalk printing support for Windows 2008 servers, for those customers that need to continue providing the AppleTalk protocol for print service discovery but want to migrate to Windows 2008.
IPv6 Compatible
Insures Mac compatibility and compliance with the 2008 IPv6 Government mandate.
Bonjour Networking Support
Supports Bonjour, Apple's Internet standard for browsing and discovering devices over TCP/IP networks, allowing Mac OS X clients to easily find and connect to ExtremeZ-IP servers. ExtremeZ-IP File Server is the only Windows-based server to fully support Bonjour.
Scalability & Performance:
Most Scalable AFP Server on the Market
Supports significantly more users than any other AFP server solution.
Immediate Startup
Eliminates the need to index volumes at startup, providing higher availability and significantly reduced downtime in case of server restarts. Other solutions require hours to index in some situations.
Unlimited Number of Files
Can share an unlimited number of files across the entire file server.
Supports Microsoft Clustering
Provides increased availability, scalability, and support for server consolidation efforts. ExtremeZ-IP supports fast failover with no indexing at startup, as well as multi-node clustering configurations. Multiple virtual servers can be supported per cluster node, with each virtual server running in its own memory space to provide for better stability and scalability.
Blazing Search Speeds
Offers increased search speeds significantly faster than SMB and Windows built-in Services for Macintosh (SFM). ExtremeZ-IP has unique, optional support for full content searching on Windows servers by Mac OS X 10.5 clients using Apple's innovative Network Spotlight feature.
Tuned for Mac Clients
Leverages extensive knowledge of the unique behavior of Mac file sharing workflows with sophisticated caching strategies to provide the best performance and stability for Mac clients on the market. Caching allows more user requests to be handled without having to go to disk, which is typically the key performance bottleneck in modern server systems.
Print Features:
Full Support for ExtremeZ-IP Zidget™
Users can browse for file servers through a simple Dashboard widget or web interface. The ExtremeZ-IP Zidget allows administrators to completely eliminate the AppleTalk protocol from their network, while preserving the simple-ease-of-use that AppleTalk provided for service discovery.
Users can quickly and easily discover and setup print queues - no configuration or end user PPD selection required! Administrators can:
Organize printers by "zones" to map to legacy AppleTalk services. 
Build a simple hierarchy so users can search on location or other characteristics. 
Set up maps or other web pages that allow users to browse directly to  printers and have them configured with a single click.
Overcome and workaround the limitations of Bonjour service on the WAN.
Force PPD Download
Reduces print errors due to incorrectly installed PPDs and improves ease of use for users by automatically downloading and installing the correct PPD and hiding all options from the end user. Administrators can specify which PPD is used for each print queue.
Built in Accounting
Increase your control over enterprise- wide printing with ExtremeZ-IP Print Accounting, our print-tracking software. ExtremeZ-IP Print Accounting is compatible with most software packages on Mac OS X, supports printing via TCP/IP or AppleTalk protocol, and works with any print spooler or printer.
Flexible Print Spooling Destinations
Including Windows print queues, LPR, AppleTalk and Drop Folders.
Requirements:
Achieve Enterprise Harmony: One Secure Network Serving Mac and PC computers
Take a closer look "under the hood" of ExtremeZ-IP, the most trusted solution for complete compatibility between Mac desktops and Windows servers. While the following are minimum systems requirements, the recommended systems requirements for a particular implementation or application can vary. Please consult with your ExtremeZ-IP team if you have questions or need assistance.
File & Print Server
Windows Server Platforms: 2012 (inc. Essentials), 2008 (inc. R2), 2003 (inc. R2), Windows Storage Server, Windows Powered NAS*

Not compatible with: Windows Small Business Server 2011 Essentials

Windows Professional Platforms: Windows 8, 7, Vista, XP Pro, XP Embedded*
Minimum processor - Pentium 4; Minimum RAM - 1 GB
Switched TCP/IP based network provides best performance - 100BaseT or 1000BaseT
ExtremeZ-IP volumes must be on NTFS formatted drives
* Please contact Acronis Sales if you need support for older versions of Microsoft Windows.
File Server Client
No additional software is installed on the client for file sharing.
Mac OS Classic
Mac OS X

Mac OS X 10.2.3 or later supported
Mac OS X 10.3 or later recommended
Mac OS X 10.3.5 or later recommended for single sign-on / Kerberos support
Mac OS X 10.4 or later required for Zidget support
Mac OS X 10.5 or later required for DFS and Network Spotlight support
AppleTalk support not available on Windows XP Pro. For file servers, AppleTalk is used by the Chooser on Mac OS 8/9 to discover servers, but alternative TCP/IP based methods exist.
Print Server Client
Optional for basic printing, required for Print Accounting feature
Mac OS Classic
Mac OS X

Mac OS X 10.3 or later recommended
Mac OS X 10.4 or later required for Zidget support
Print Accounting is not compatible with applications running in 64-bit mode on Mac OS X 10.6
Pricing and product availability subject to change without notice.
This product is available as instant electronic delivery upon purchase.
Acronis Advantage Premier - Offers 24 x 7 support services available via phone, chat, and email. Acronis Advantage Premier customers receive priority support in the event of a business-critical system error (severity A), customers will receive the initial response within one hour. The first year of service is included with the Acronis line of corporate products.
Acronis Products
Acronis ExtremeZ-IP
Acronis ExtremeZ-IP 8 10-Client Server - Includes 1 Year of Support
#EZSHLBENS11
Our Price: $1,635.00
Acronis ExtremeZ-IP 8 25-Client Server - Includes 1 Year of Support
#EZSHLCENS11
Our Price: $2,395.00
Acronis ExtremeZ-IP 8 50-Client Server - Includes 1 Year of Support
#EZSHLDENS11
Our Price: $3,595.00
Acronis ExtremeZ-IP 8 100-Client Server - Includes 1 Year of Support
#EZSHLEENS11
Our Price: $5,395.00
Acronis ExtremeZ-IP 8 Unlimited-Client Server - Includes 1 Year of Support
#EZSHLZENS11
Our Price: $14,995.00
Acronis ExtremeZ-IP - Maintenance
Acronis ExtremeZ-IP 3-Client Server - 1 Year Maintenance
#EZSXM1ENS11
Our Price: $132.00
Acronis ExtremeZ-IP 5-Client Server - 1 Year Maintenance
#EZSXM2ENS11
Our Price: $199.00
Acronis ExtremeZ-IP 10-Client Server - 1 Year Maintenance
#EZSXM3ENS11
Our Price: $374.00
Acronis ExtremeZ-IP 25-Client Server - 1 Year Maintenance
#EZSXM4ENS11
Our Price: $499.00
Acronis ExtremeZ-IP 50-Client Server - 1 Year Maintenance
#EZSXM5ENS11
Our Price: $749.00
Acronis ExtremeZ-IP 100-Client Server - 1 Year Maintenance
#EZSXM6ENS11
Our Price: $1,124.00
Acronis ExtremeZ-IP Unlimited Server - 1 Year Maintenance
#EZSXMZENS11
Our Price: $1,749.00
Acronis ExtremeZ-IP - Maintenance Renewal
Acronis ExtremeZ-IP 3-Client Server - 1 Year Renewal
#EZSXR1ENS11
Our Price: $199.00
Acronis ExtremeZ-IP 5-Client Server - 1 Year Renewal
#EZSXR2ENS11
Our Price: $199.00
Acronis ExtremeZ-IP 10-Client Server - 1 Year Renewal
#EZSXR3ENS11
Our Price: $409.02
Acronis ExtremeZ-IP 25-Client Server - 1 Year Renewal
#EZSXR4ENS11
Our Price: $599.05
Acronis ExtremeZ-IP 50-Client Server - 1 Year Renewal
#EZSXR5ENS11
Our Price: $899.05
Acronis ExtremeZ-IP 100-Client Server - 1 Year Renewal
#EZSXR6ENS11
Our Price: $1,349.05
Acronis ExtremeZ-IP Unlimited Server - 1 Year Renewal
#EZSXRZENS11
Our Price: $3,749.29
Acronis ExtremeZ-IP - Upgrades
Acronis ExtremeZ-IP 8 Upgrade 5-Client to 10-Client Server
#EZSH1AENS11
Our Price: $840.00
Acronis ExtremeZ-IP 8 Upgrade 5-Client to 25-Client Server
#EZSH2AENS11
Our Price: $1,440.00
Acronis ExtremeZ-IP 8 Upgrade 10-Client to 25-Client Server
#EZSH2BENS11
Our Price: $660.00
Acronis ExtremeZ-IP 8 Upgrade 5-Client to 50-Client Server
#EZSH3AENS11
Our Price: $2,040.00
Acronis ExtremeZ-IP 8 Upgrade 10-Client to 50-Client Server
#EZSH3BENS11
Our Price: $1,800.00
Acronis ExtremeZ-IP 8 Upgrade 25-Client to 50-Client Server
#EZSH3CENS11
Our Price: $1,200.00
Acronis ExtremeZ-IP 8 Upgrade 5-Client to 100-Client Server
#EZSH4AENS11
Our Price: $3,840.00
Acronis ExtremeZ-IP 8 Upgrade 10-Client to 100-Client Server
#EZSH4BENS11
Our Price: $3,600.00
Acronis ExtremeZ-IP 8 Upgrade 25-Client to 100-Client Server
#EZSH4CENS11
Our Price: $3,000.00
Acronis ExtremeZ-IP 8 Upgrade 50-Client to 100-Client Server
#EZSH4DENS11
Our Price: $1,800.00
Acronis ExtremeZ-IP 8 Upgrade 5-Client to Unlimited-Client Server
#EZSH9AENS11
Our Price: $5,640.00
Acronis ExtremeZ-IP 8 Upgrade 10-Client to Unlimited-Client Server
#EZSH9BENS11
Our Price: $6,600.00
Acronis ExtremeZ-IP 8 Upgrade 25-Client to Unlimited-Client Server
#EZSH9CENS11
Our Price: $6,000.00
Acronis ExtremeZ-IP 8 Upgrade 50-Client to Unlimited-Client Server
#EZSH9DENS11
Our Price: $4,800.00
Acronis ExtremeZ-IP 8 Upgrade 100-Client to Unlimited-Client Server
#EZSH9EENS11
Our Price: $3,000.00