Acronis Cyber Cloud for Enterprise

Enable next-gen data protection for your enterprise under an ITaaS model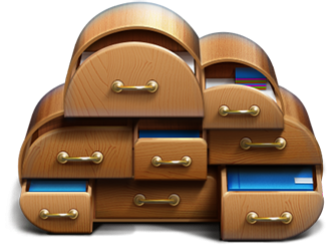 Acronis Products
Acronis Cyber Cloud for Enterprise
Acronis Cyber Cloud for Enterprise Server Subscription License, 1 Year
#EBSBEBLOS11
Our Price: $839.00
Acronis Cyber Cloud for Enterprise Server Subscription License, 1 Year - Renewal
#EBSBHBLOS11
Our Price: $839.00
Acronis Cyber Cloud for Enterprise Server Subscription License, 2 Year
#EBSBEDLOS11
Our Price: $1,319.00
Acronis Cyber Cloud for Enterprise Server Subscription License, 2 Year - Renewal
#EBSBHDLOS11
Our Price: $1,319.00
Acronis Cyber Cloud for Enterprise Server Subscription License, 3 Year
#EBSBEILOS11
Our Price: $1,799.00
Acronis Cyber Cloud for Enterprise Server Subscription License, 3 Year - Renewal
#EBSBHILOS11
Our Price: $1,799.00
Click here to jump to more pricing!
Overview:
Acronis Cyber Cloud for Enterprise
Acronis Cyber Cloud for Enterprise delivers a new generation of data protection services with unprecedented ease. With one installation, you can deploy multi-tenant backup, disaster recovery, and file sync and share – all from a single management console.
Acronis Cyber Cloud for Enterprise lets you transform your IT department into a service provider for your organization, benefiting from centralized storage and policy management.
---
Benefits
Promote IT transformation with a single platform that offers multiple modern data protection services for internal customers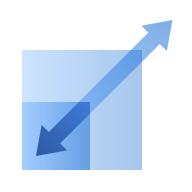 Greater customization
Delivering adaptable configurations, flexible licensing and pricing, and unlimited scalability, Acronis Cyber Cloud for Enterprise adjusts to meet the needs of your internal customers. It allows users to protect more than 20 platforms in 25 languages.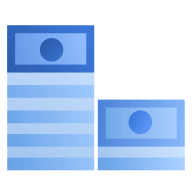 Huge savings
Centralized monitoring, licensing, and services provisioning makes admin easy and avoids additional, costly trainings. Local admins benefit from self-service recovery, which saves IT resources and allows you to use efficient, consolidated storage.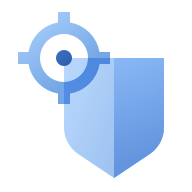 Higher security
Secure, centrally-managed storage helps you protect any workload, whether it lives in a mobile, desktop, server, or cloud environment. Plus, Acronis' unique anti-ransomware defense uses AI to proactively defend your systems and avert downtime.
---
Included Services
Secure backup and recovery
Ensure business continuity by keeping every bit of your data protected no matter how much data you generate or what technologies you onboard – including mobile devices, PCs and Macs, physical, virtual and cloud servers.
Easy to add disaster recovery
Safeguard critical workloads with a turnkey, self-service disaster recovery solution that works on top of your backups. Instantly recover entire IT systems, applications, and data utilizing your own private cloud resources.
Enterprise-grade file sync and share
Empower users to be more productive while gaining control over company content. Deploy a secure file sharing solution built for enterprises. Employees can use any device to securely access, sync and share files with anyone.
Reliable ransomware protection
Avoid costly downtime by actively protecting files from unauthorized modification and encryption. Acronis Active Protection uses innovative artificial intelligence and machine learning technologies to keep your data safe.
Cutting-edge data notarization
Enhance regulatory transparency, decrease security risks and allow all departments to ensure the integrity of their business-critical data. Acronis' blockchain-based service for file notarization, e-signing and data verification is designed with large enterprises in mind.
---
Use Cases
IT-as-a-Service transformation
Turn your IT organization into an internal service provider with this multi-tenant data protection service – providing individual departments with isolated environments, usage reports, and their own billing.
Self-service restore capabilities
Furnish your users and departmental IT generalists with a self-restore capability. Such independence not only speeds up restoration but also ensures that you save time and energy so you can focus elsewhere.
Secure, elastic, centralized storage
Provide your internal customers with cost-efficient, high-performing, highly scalable, and centrally managed storage capacity. Better still, it can be extended to any public cloud with just a few clicks.
Decentralized administration
Enable local admins in different subsidiaries or geos to develop their own backup plans and or enforce storage policies to fit compliance and availability requirements – you'll still have full transparency.
Centralized data protection
Track your departments' backup jobs to be sure they execute properly and that archives are kept for the required time. It's easy using the proper low-cost storage option with enforced retention policies.
Benefits:
Start fast with zero upfront cost
No investment required with the Acronis-hosted model
One simple deployment for multiple services
Includes a ramp-up period for new partners
Fits your business model
Three deployment options: Acronis-hosted, hybrid, or service provider-hosted
Integration with Autotask, ConnectWise Automate, ConnectWise Manage, cPanel, Flexiant, HostBill, Kaseya, CloudBlue, Plesk, WHMCS, and more
RESTful management API for custom integration
Satisfy your customers
Control storage tiers and costs
Balance RTOs and costs
User interface in 25 languages
Compliance with regulations like GDPR and HIPAA
AES-256 encryption of data at rest and in transit
Differentiate yourself
Comprehensive white-labeling
Flexibility to store data locally, in Acronis Cloud Storage, your own storage, or any third-party storage (e.g. public clouds)
Protects more customer data sources than the competition
Reduce churn and earn more
Deliver #1 backup-as-a-service
Upsell disaster recovery addon for critical workloads
Cross-sell workload migration, file sync and share, and e-signature services with ease
Apply unique technologies
Acronis Active Protection against ransomware
Acronis Notary and Acronis ASign for blockchain-based data verification
Acronis Universal Restore for fast recovery to any hardware
Acronis Instant Restore to recover VMs in mere seconds directly from backup storage
This product is available as instant electronic delivery upon purchase.
Acronis Advantage Premier - Offers 24 x 7 support services available via phone, chat, and email. Acronis Advantage Premier customers receive priority support in the event of a business-critical system error (severity A), customers will receive the initial response within one hour. The first year of service is included with the Acronis line of corporate products.
Acronis Products
Acronis Cyber Cloud for Enterprise
Acronis Cyber Cloud for Enterprise Server Subscription License, 1 Year
#EBSBEBLOS11
Our Price: $839.00
Acronis Cyber Cloud for Enterprise Server Subscription License, 1 Year - Renewal
#EBSBHBLOS11
Our Price: $839.00
Acronis Cyber Cloud for Enterprise Server Subscription License, 2 Year
#EBSBEDLOS11
Our Price: $1,319.00
Acronis Cyber Cloud for Enterprise Server Subscription License, 2 Year - Renewal
#EBSBHDLOS11
Our Price: $1,319.00
Acronis Cyber Cloud for Enterprise Server Subscription License, 3 Year
#EBSBEILOS11
Our Price: $1,799.00
Acronis Cyber Cloud for Enterprise Server Subscription License, 3 Year - Renewal
#EBSBHILOS11
Our Price: $1,799.00
Acronis Cyber Cloud for Enterprise Office 365 Subcription
Acronis Cyber Cloud for Enterprise Office 365 Subscription License 5 Seats, 1 Year
#EBOBEBLOS11
Our Price: $299.00
Acronis Cyber Cloud for Enterprise Office 365 Subscription License 25 Seats, 1 Year
#EBFBEBLOS11
Our Price: $1,349.00
Acronis Cyber Cloud for Enterprise Office 365 Subscription License 100 Seats, 1 Year
#EBGBEBLOS11
Our Price: $4,859.00
Acronis Cyber Cloud for Enterprise Office 365 Subscription License 5 Seats, 1 Year - Renewal
#EBOBHBLOS11
Our Price: $299.00
Acronis Cyber Cloud for Enterprise Office 365 Subscription License 25 Seats, 1 Year - Renewal
#EBFBHBLOS11
Our Price: $1,349.00
Acronis Cyber Cloud for Enterprise Office 365 Subscription License 100 Seats, 1 Year - Renewal
#EBGBHBLOS11
Our Price: $4,859.00
Acronis Cyber Cloud for Enterprise Office 365 Subscription License 5 Seats, 2 Year
#EBOBEDLOS11
Our Price: $479.00
Acronis Cyber Cloud for Enterprise Office 365 Subscription License 25 Seats, 2 Year
#EBFBEDLOS11
Our Price: $2,149.00
Acronis Cyber Cloud for Enterprise Office 365 Subscription License 100 Seats, 2 Year
#EBGBEDLOS11
Our Price: $7,769.00
Acronis Cyber Cloud for Enterprise Office 365 Subscription License 100 Seats, 2 Year - Renewal
#EBGBHDLOS11
Our Price: $7,769.00
Acronis Cyber Cloud for Enterprise Office 365 Subscription License 25 Seats, 2 Year - Renewal
#EBFBHDLOS11
Our Price: $2,149.00
Acronis Cyber Cloud for Enterprise Office 365 Subscription License 5 Seats, 2 Year - Renewal
#EBOBHDLOS11
Our Price: $479.00
Acronis Cyber Cloud for Enterprise Office 365 Subscription License 100 Seats, 3 Year
#EBGBEILOS11
Our Price: $9,729.00
Acronis Cyber Cloud for Enterprise Office 365 Subscription License 5 Seats, 3 Year
#EBOBEILOS11
Our Price: $599.00
Acronis Cyber Cloud for Enterprise Office 365 Subscription License 25 Seats, 3 Year
#EBFBEILOS11
Our Price: $2,689.00
Acronis Cyber Cloud for Enterprise Office 365 Subscription License 25 Seats, 3 Year - Renewal
#EBFBHILOS11
Our Price: $2,689.00
Acronis Cyber Cloud for Enterprise Office 365 Subscription License 100 Seats, 3 Year - Renewal
#EBGBHILOS11
Our Price: $9,729.00
Acronis Cyber Cloud for Enterprise Office 365 Subscription License 5 Seats, 3 Year - Renewal
#EBOBHILOS11
Our Price: $599.00
Acronis Cyber Cloud for Enterprise Virtual Machine
Acronis Cyber Cloud for Enterprise Virtual Machine Subscription License, 1 Year
#EBVBEBLOS11
Our Price: $189.00
Acronis Cyber Cloud for Enterprise Virtual Machine Subscription License, 1 Year - Renewal
#EBVBHBLOS11
Our Price: $189.00
Acronis Cyber Cloud for Enterprise Virtual Machine Subscription License, 2 Year
#EBVBEDLOS11
Our Price: $289.00
Acronis Cyber Cloud for Enterprise Virtual Machine Subscription License, 2 Year - Renewal
#EBVBHDLOS11
Our Price: $289.00
Acronis Cyber Cloud for Enterprise Virtual Machine Subscription License, 3 Year
#EBVBEILOS11
Our Price: $399.00
Acronis Cyber Cloud for Enterprise Virtual Machine Subscription License, 3 Year - Renewal
#EBVBHILOS11
Our Price: $399.00
Acronis Cyber Cloud for Enterprise Workstation
Acronis Cyber Cloud for Enterprise Workstation Subscription License, 1 Year
#EBWBEBLOS11
Our Price: $99.00
Acronis Cyber Cloud for Enterprise Workstation Subscription License, 1 Year - Renewal
#EBWBHBLOS11
Our Price: $99.00
Acronis Cyber Cloud for Enterprise Workstation Subscription License, 2 Year
#EBWBEDLOS11
Our Price: $179.00
Acronis Cyber Cloud for Enterprise Workstation Subscription License, 2 Year - Renewal
#EBWBHDLOS11
Our Price: $179.00
Acronis Cyber Cloud for Enterprise Workstation Subscription License, 3 Year
#EBWBEILOS11
Our Price: $249.00
Acronis Cyber Cloud for Enterprise Workstation Subscription License, 3 Year - Renewal
#EBWBHILOS11
Our Price: $249.00