Acronis Access Advanced

An on-premise enterprise file sharing solution for mobile, Mac and Windows.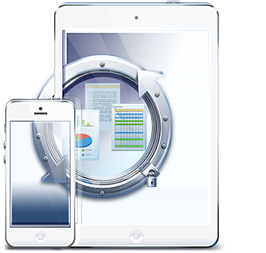 Acronis Products
Acronis Access Advanced
Acronis Access Advanced 0 - 250 User
*Price per user - 250 maximum allowed End Users
#AALBLBENS11
Our Price: $188.00
Acronis Access Advanced 251 - 500 User
*Price per user - 500 maximum allowed End Users
#AALBLCENS11
Our Price: $150.00
Acronis Access Advanced 501 - 1000 User
*Price per user - 1000 maximum allowed End Users
#AALBLDENS11
Our Price: $125.00
Acronis Access Advanced 1001 - 5000 User
*Price per user - 5000 maximum allowed End Users
#AALBLEENS11
Our Price: $100.00
Acronis Access Advanced 5001 - 10000 User
*Price per user - 10000 maximum allowed End Users
#AALBLFENS11
Our Price: $75.00
Acronis Access Advanced 10000+ User
*Price per user - maximum allowed End Users is same as quantity purchased
#AALBLGENS11
Our Price: $63.00
Click here to jump to more pricing!
Overview:
Acronis Access Advanced is an easy, complete and safe sync and share solution that effectively balances your employees' need to use any device with the organization's need for data security, privacy, visibility, compliance, and Bring Your Own Device (BYOD) support. Employees use any device to safely access corporate files and collaborate and securely share documents with other employees, customers, partners, and vendors. Designed exclusively for business, Acronis Access Advanced transforms mobile devices, including BYOD, into a natural extension of your business.
Content, Anywhere, Anytime
Acronis Access Advanced lets authorized employees access, sync, and share content that resides on corporate file servers, SharePoint®, Network Attached Storage (NAS), and Content Management Interoperability Systems (CMIS), such as Alfresco® and EMC® Documentum®, using any device – iPhone®, Windows®, or Android® smart phones, tablets, laptops, PCs, or Macs®.
Microsoft Office Online Web Editing
Acronis Access Advanced now includes an option to allow users to view, edit, and create Office files using Office Online web editors. Office Online can even run on premises with Office Online Server.
More Collaboration Power and Control
Users have more flexibility and control over shared materials. IT can define policies on file types, size, and properties.
Secure In-app Editing and Annotation
Users can create and edit Office documents and annotate PDFs within the Acronis Access Advanced mobile app, turning the mobile device in a true business platform.
Safe Web Preview
Users have a faster and more secure view of sensitive and important files using their sanctioned web browsers, without having to first download the document. This is a must-have feature for companies with stringent security and compliance policies.
Advanced Security and Control
The Acronis Access Advanced policy engine provides granular management capabilities to create security policies and ensures control and compliance for content, users, and devices.
Integration with Active Directory®
Acronis Acess Advanced integrates with Active Directory for authentication, user account management, and device enrollment.
Tracking and Audit Trails
Acronis Access Advanced provides an enterprise-class audit trail and history for all transactions, including search, filter and export functions, giving IT visibility into what users are doing, what documents they access, and with whom they share documents.
Encryption
Acronis Access Advanced provides secure over-the-air and ondevice FIPS 140-2 certified encryption.
Easy-to-use User Interfaces
An intuitive and modern user experience makes it simple and natural for your employees use. Employees require virtually no training.
Benefits of Acronis Access Advanced:
Empower your users
Users can easily access, create, and edit business files anytime, anywhere.
Control your mobile world
Sophisticated security controls, managed by the Acronis Policy Engine, give IT all the tools it needs to protect your company's critical data assets.
Drive competitive advantage
Advanced use of mobile devices drives faster, more informed decision-making and ultimately improves revenue, profitability, and customer satisfaction.
Enable BYOD
Employees can use their preferred devices while still giving IT complete control over content access and sharing.
Other Key Features
On-premises deployment, providing IT with maximum control
Managed sharing from all devices
Web access and preview to file servers, NAS, EMC Documentum, Alfresco, generic content management systems, and SharePoint files
White and black lists of users, groups, domains, and applications
Server-side API for enrollments, data sources, and policies
HTTPS reverse proxy support, with password and certificate authentication
Ability to purge files from devices
Client API/SDK to enable optional server file access from thirdparty and customer enterprise applications
Ability to sync server files to Macs and PCs
Integration with Blackberry® Dynamics, Microsoft Intune®, MobileIron® AppConnect, and compatible with all leading Mobile Device Management (MDM) vendors
Support:
Client Support
iPad 2 and newer
iPhone 4S and newer (iOS 9 or later)
Android Phones and Tablets (Android 4.1 or later)
Windows: 7, 8, 8.1, 10
Mac OS X 10.6.8 and higher
Web Browsers: Firefox®, Internet Explorer, Google®, Chrome, Safari®
Server Support
Windows Server® 2008, 2012 and 2016
Intel®/AMD Server platform
Virtualization environments supported
Pricing and product availability subject to change without notice.
This product is available as instant electronic delivery upon purchase.
Acronis Advantage Premier - Offers 24 x 7 support services available via phone, chat, and email. Acronis Advantage Premier customers receive priority support in the event of a business-critical system error (severity A), customers will receive the initial response within one hour. The first year of service is included with the Acronis line of corporate products.