Acronis Files Connect 10.5

Trouble-free File Server Access and Search for Macs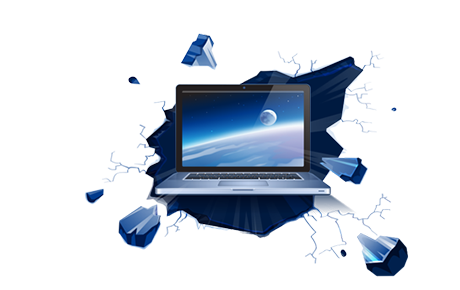 Acronis Products
Acronis Files Connect 10.5
Acronis Files Connect - ELP Annual Base License (25 Devices)
*25 maximum allowed Supported Devices
#EZUHEDENS11
Our Price: $2,500.00
Acronis Files Connect - ELP Annual Base License (50 Devices)
*50 maximum allowed Supported Devices
#EZUHEEENS11
Our Price: $5,000.00
Acronis Files Connect - ELP Annual Base License (75 Devices)
*75 maximum allowed Supported Devices
#EZUHFEFNS11
Our Price: $7,500.00
Acronis Files Connect - ELP Annual Base License (100 Devices)
*100 maximum allowed Supported Devices
#EZUHEBENS11
Our Price: $10,000.00
Click here to jump to more pricing!
Overview:
Acronis Files Connect (formerly ExtremeZ-IP) is the only solution that provides the rich experience Mac users demand when connecting to Windows or NAS file servers, while maintaining the compatibility required by IT. At its core, Acronis Files Connect is an AFP file-sharing and full-content search service that runs on your Windows server and enables Macs to connect to file shares and NAS via AFP instead of the SMB protocol.
AFP solution to SMB problems
macOS has always supported two network protocols:
AFP, Apple's native file-sharing protocol for Mac
SMB, the native file-sharing protocol for Windows and typically used for NAS storage
With each macOS update, Apple has attempted to improve Mac SMB compatibility. But even with the SMB3 support in macOS 10.12 Sierra, Mac users continue to report frustrating problems, especially with key applications such as Microsoft Office and Adobe Creative Suite. Acronis Files Connect AFP support solves common Mac SMB problems, including:
Long delays mounting shares, browsing folders, opening files
File corruption
Disappearing files
Crashing applications
Permissions problems
Disconnected sessions
Locked files and file naming issues
IT managers in thousands of companies have found that by connecting to shares using the native AFP protocol, their Mac users can stop suffering those types of SMB problems, which improves productivity, while reducing frustration and help desk calls. Since Acronis Files Connect is a server-side solution, all Macs are automatically supported, whether they're running older or new versions of macOS.
IMPROVED! Nearly instant Spotlight searching
When Mac users connect over SMB to a Windows or NAS file share, they lose the nearly instant Spotlight filename and content searches they're used to when searching locally or against a macOS Server. Files Connect solves that by linking Spotlight searches to a serverside index.
For files on Windows servers, it links seamlessly with the native Windows Search service. Since the Windows Search service cannot index NAS shares, Files Connect includes an additional indexing option: Acronis Content Indexing, which can index filenames, content, or both, making searches hundreds of times faster.
Mac / Windows integration
Acronis Files Connect easily integrates with key Windows infrastructure elements, including:
Kerberos / Single Sign On
DFS / Network Reshare
Home directories
Clustering
Quotas
File name policies
It also supports the Mac-oriented features that end users expect:
Time Machine backups
UNIX / ACL permissions
Print queue support
Domain password change
Key Features:
IMPROVED! AFP and SMB connection to file shares
With Acronis Files Connect, Macs can connect to and mount file shares on Windows file servers and NAS as native AFP volumes or via SMB protocol. This allows Mac users to continue using the same tools and applications for accessing servers and printers that they always have.
IMPROVED! Full content Spotlight searching
Acronis Files Connect links Mac Spotlight to a server-side index that seamlessly integrates with the native Windows Search service or a built-in Acronis content indexer.
ShadowConnect
By leveraging the Microsoft's Shadow Copy (VSS), ShadowConnect brings the ability to restore previous versions of files to Mac users.
Network Reshare and DFS support
With the Network Reshare feature, Mac clients can use AFP file sharing to connect to one Acronis Files Connect server, and access files and folders located on additional SMB file servers and NAS devices, as well as Distributed File System (DFS) file shares.
File name policies support
Acronis Files Connect can be configured to prevent the Mac client from actively saving, creating, or renaming files with characters that are "illegal" in Microsoft applications, or with file name and path lengths that can cause issues for Windows users.
Active Directory support
With Acronis Files Connect, Mac users leverage their existing network accounts and a Kerberos-based single sign on to access files on the network in accordance with Active Directory permissions mapped to effective Mac permissions, ensuring security.
Requirements:
Achieve Enterprise Harmony: One Secure Network Serving Mac and PC computers Take a closer look "under the hood" of Acronis Access Connect, the most trusted solution for complete compatibility between Mac desktops and Windows servers. While the following are minimum systems requirements, the recommended systems requirements for a particular implementation or application can vary. Please consult with your Acronis Access Connect team if you have questions or need assistance.
Server Requirements
Operating System: Windows Server 2016, 2012 R2, or 2008 R2 recommended
Windows 10, 8, 7, Vista, XP Pro, XP Embedded
Processor: Dual or quad core recommended
RAM: 2 GB minimum; 4 GB recommended
Files Connect volumes must be on NTFS formatted drives
Mac Requirements
Mac OS X 10.2.3 or later supported, including macOS 10.12 Sierra
No Mac software installation is required, some features require Mac client software
Mobile Requirements
Acronis Access mobile app running on iOS, Android, or Windows tablet
Pricing and product availability subject to change without notice.
This product is available as instant electronic delivery upon purchase.
Acronis Advantage Premier - Offers 24 x 7 support services available via phone, chat, and email. Acronis Advantage Premier customers receive priority support in the event of a business-critical system error (severity A), customers will receive the initial response within one hour. The first year of service is included with the Acronis line of corporate products.
Acronis Products
Acronis Files Connect Subscription
Acronis Files Connect - ELP Annual Base License (25 Devices)
*25 maximum allowed Supported Devices
#EZUHEDENS11
Our Price: $2,500.00
Acronis Files Connect - ELP Annual Base License (50 Devices)
*50 maximum allowed Supported Devices
#EZUHEEENS11
Our Price: $5,000.00
Acronis Files Connect - ELP Annual Base License (75 Devices)
*75 maximum allowed Supported Devices
#EZUHFEFNS11
Our Price: $7,500.00
Acronis Files Connect - ELP Annual Base License (100 Devices)
*100 maximum allowed Supported Devices
#EZUHEBENS11
Our Price: $10,000.00
Acronis Files Connect - ELP Annual License (101-250 Devices)
*Price per user - 101-250 maximum allowed Supported Devices
#EZUHEGENS11
Our Price: $60.00
Acronis Files Connect - ELP Annual License (251-500 Devices)
*Price per user - 251-500 maximum allowed Supported Devices
#EZUHEHENS11
Our Price: $50.00
Acronis Files Connect - ELP Annual License (501-1000 Devices)
*Price per user - 501-1000 maximum allowed Supported Devices
#EZUHEIENS11
Our Price: $40.00
Acronis Files Connect - ELP Annual License (1001-2000 Devices)
*Price per user - 1001-2000 maximum allowed Supported Devices
#EZUHEJENS11
Our Price: $30.00
Acronis Files Connect Subscription - Renewal
Acronis Files Connect - ELP Annual User Base License (25 Devices) - Renewal
*25 maximum allowed Supported Devices
#EZUHHDENS11
Our Price: $2,500.00
Acronis Files Connect - ELP Annual User Base License (50 Devices) - Renewal
*50 maximum allowed Supported Devices
#EZUHHEENS11
Our Price: $5,000.00
Acronis Files Connect - ELP Annual User Base License (75 Devices) - Renewal
*75 maximum allowed Supported Devices
#EZUHHFENS11
Our Price: $7,500.00
Acronis Files Connect - ELP Annual User Base License (100 Devices) - Renewal
*100 maximum allowed Supported Devices
#EZUHHBENS11
Our Price: $10,000.00
Acronis Files Connect - ELP Annual User License (101-250 Devices) - Renewal
*Price per user - 101-250 maximum allowed Supported Devices
#EZUHHGENS11
Our Price: $60.00
Acronis Files Connect - ELP Annual User License (251-500 Devices) - Renewal
*Price per user - 251-500 maximum allowed Supported Devices
#EZUHHHENS11
Our Price: $50.00
Acronis Files Connect - ELP Annual User License (501-1000 Devices) - Renewal
*Price per user - 501-1000 maximum allowed Supported Devices
#EZUHHIENS11
Our Price: $40.00
Acronis Files Connect - ELP Annual User License (1001-2000 Devices) - Renewal
*Price per user - 1001-2000 maximum allowed Supported Devices
#EZUHHJENS11
Our Price: $30.00